Welcome to India's Pioneer Pacemaker Project
Technical collaboration with companies in USA to produce Pacemakers

Our Objectives
To ensure quality products and to fulfill our responsibilities towards the country, humanity and society, and to motivate and orient the employment towards our quality movement is our main objectives.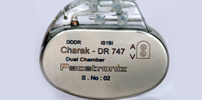 Pacemakers
Pacemakers are anti-bradycardia implantable devices intended for permanent ventricular or atrial pacing applications. Their use may be indicated in the treatment of patients with deficient cardiac impulse generation or with deficient conduction.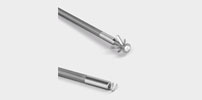 Pacing Leads
A pacing lead consists of one or more conductors insulated with a sheath of material such as silicone rubber, polyethylene or polyurethane and is intended for use with pulse generators for longterm cardiac pacing.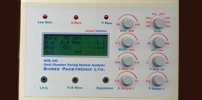 Pacing System Analyzer
The Dual Chamber pacing system analyzer offers short term pacing. It helps in analyzing the electrode positioning in the heart of patient while implanting the permanent pacemaker.